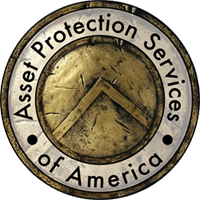 © 2004 - 2019 Asset Protection Services of America. All Rights Reserved.

Contact Us
Business Preservation Trust

The Business Preservation Trust is a revocable business estate trust. It is designed to hold the ownership of an entity, such as the stock in a Corporation, the membership interests in a Limited Liability Company or the partnership interests in a Limited Partnership. The purpose of a Business Preservation Trust is to allow the ownership and assets of such entities to be in control of the owners while living and upon their death to pass seamlessly to the beneficiaries without ever interrupting the flow of business. The estate is transferred to the heirs by holding a shareholder / member / partner meeting to elect new officers / members / partners and bank signatories. Once there is a record of the meeting activities and the signature cards at the bank have been changed, the transfer of ownership is complete. Regardless of the size of the estate, all business assets inside the Business Preservation Trust shall transfer immediately to the beneficiaries and avoid all state and federal inheritance taxes, attorneys fees and probate. The primary benefit to creating a Business Preservation Trust is that any business assets placed into the trust are removed from an individual's personal estate, which can have tremendous estate tax benefits.


Free Asset Protection Consultation
Please complete this form