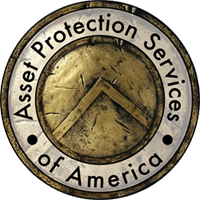 © 2004 - 2019 Asset Protection Services of America. All Rights Reserved.

Contact Us
An "Accredited Investor" has a net worth of at least $1,000,000, excluding the value of one's primary residence, or has an income of at least $200,000 each year for the last two years (or $300,000 combined income if married) and has the expectation to make the same amount this year.

Therefore if you are an Accredited Investor, as defined by
Rule 501 of Regulation D
with the
U.S. Securities and Exchange Commission (SEC)
, then we can provide you with specific and detailed information on the various business and investment opportunities we have available at this time.

Free Asset Protection Consultation
Please complete this form