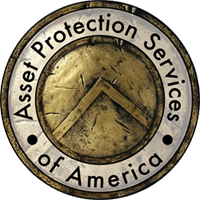 © 2004 - 2023 Asset Protection Services of America. All Rights Reserved.

Contact Us
"Mastering the Sales Process"
by Jay Butler
"Not everyone is a successful salesperson. It takes perseverance, tenacity and a unique ability to manage your attitude. Over the past 34 years in my career as a regional sales manager for one of the largest sign companies in the world, I have hired and trained literally thousands of individuals… Those who have made it within the sales industry have done so because of their never ending commitment to self-improvement. And after reading many, many books over the years to continually improve my own attitude, work habits and sales skills, finally there is a book which concisely captures the essence of these techniques. 'Mastering the Sales Process' is a must read for anyone wishing to improve upon their overall sales performance."
- Brian Kornuth
Regional Salesman and Sales Manager of 34 Years
Denver, Colorado

• 50 Pages
• Full-Color
• 8.5" x 11" Format
• Understanding Personality Types
• Distinguishing Methods of Communication
• How to Ask Open-Ended Questions
• 7 Keys to Effective Presentations
• 10 Keys to Closing the Sale
• How to Overcome Objections
• Learning to Get Referrals
• Creating a One-Minute Commercial
• Working in Different Market Environments
• Outside Sales Prospecting
• Free Personality Chart
• Bonus Sales Tracking Calendar