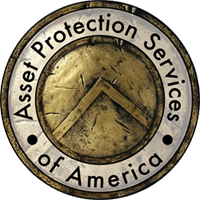 © 2004 - 2023 Asset Protection Services of America. All Rights Reserved.

Contact Us
"Incorporating Offshore" (2nd Edition)
by Jay Butler
"I have read your pending publication, 'Incorporating Offshore', in particular your treatment of the Belize International Business Companies Act and the Qualified Retired Persons Act. As a former Attorney General of Belize, I am please to endorse and recommend your work. It is a very concise, informative and accurate description of the jurisdiction and the relevant legislation. This publication will be a valuable addition to the libraries of both services providers and their clients. We wish you the very best in your efforts now and in the future."
- Attorney Glenn D. Godfrey (Former Attorney General of Belize)
Managing Partner of the Glenn D. Godfrey and Company, LLP Law Firm
Belize City, Belize

• 127 Pages
• Full-Color
• 8.5" x 11" Format
• Understanding Helpful Definitions
• Frequently Asked Questions
• About Belize
• About British Virgin Islands
• About Hong Kong
• About Republic of Seychelles
• About St Kitts and Nevis
• About United Kingdom
• Activities, Climate, Culture and Economy
• Geography, History and Interesting Facts
• Belize International Business Company
• British Virgin Islands Business Company
• Hong Kong Private Company Limited by Shares
• Seychelles Company Special License (CSL)
• Seychelles Foundation
• Seychelles International Business Company (IBC)
• Seychelles International Trust
• Seychelles Limited Partnership (LP)
• Seychelles Protected Cell Company (PCC)
• St Kitts & Nevis Business Corporation
• St Kitts & Nevis Foundation
• St Kitts & Nevis International Exempt Trust
• St Kitts & Nevis Limited Liability Company (LLC)
• United Kingdom Limited Liability Partnership
• United States Offshore Tax Filing Requirements