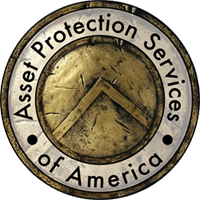 © 2004 - 2023 Asset Protection Services of America. All Rights Reserved.

Contact Us
We do our best to recommend specific products and services which we, as a company or individually, use and believe in. As with any recommendation, the final decision to make use of any product or purchase any service is solely your own. However, we hope that our efforts and experience may save you a great deal of time and energy in your research process. Should you have any questions or concerns about the items listed in our store, please feel free to
Contact Us
and let us know. Thanks~
Now that you have your entity, who is going to help you with your bookkeeping and file the tax returns?

Corporate Capital maintains 2 CPA's and 7 Bookkeepers on staff to assist with all your bookkeeping and tax filings needs!

Contact us for help with your
Bookkeeping

Contact us for help with your
Tax Preparation
Who is going to help you draw a salary from your entity?
What are your options to get and maintain good insurance?
How can you best save for your retirement every month?

Contact
Paychex.com
for help with your entity!
Land Trusts keep a due-on-sale clause from being invoked, prevent reassessment fees, transfer taxes and avoid probate. Land Trusts help you assume non-assumable mortgages, ease transferring title and provide a valuable veil of anonymity.

Get Randy Hughes 40 year's experience as a real estate investor in his home-study course. Now Available!

To learn more
Watch the Webinar

Purchase
Land Trusts Made Simple
If you possess a "Concealed Carry" license, or otherwise have lawful and legal permission to possess a licensed firearm on your person in a concealed fashion, then we highly recommend using
CrossBreed Holsters
.

Our experience with these products has been exceptional in-so-far-as their comfort, durability and ease of use. Click on the link above, purchase one and judge for yourself!