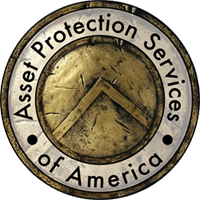 © 2004 - 2023 Asset Protection Services of America. All Rights Reserved.

Contact Us
"Economic Citizenship" (2nd Edition)
by Jay Butler
"We take this opportunity to commend you for the work that you are doing in the field of 'Economic Citizenship'. This is an area which has become of the utmost importance particularly in the last five years. The financial and legal expertise that you bring to the subject and the easy style of your writing makes your publication mandatory reading for anyone with interest in that field."
- Attorney Alick Chambers Lawrence, S.C., LLB (HONS), LEC
Senior Counsel of the Caribbean Offshore Services Law Firm
Commonwealth of Dominica


"We embrace this opportunity to express our gratitude and commend you for the publication of your book 'Economic Citizenship'. We believe it is highly informative and exquisitely prepared. We hope to continue the working relationship we have developed with you so far and we congratulate you in advance for the success that we foresee you will accomplish with this book."

- Attorney Fabio J. Guzmàn Saladin, Esq., MBA
Founder and Managing Parter of the Guzmàn Ariza Law Firm
Dominican Republic


"This is an opportune time to publicly acknowledge with appreciation, your work in the area of 'Economic Citizenship' . Your experience and wealth of knowledge in the subject matter is clearly evident in this publication, which will no doubt make a meaningful contribution to literature in the field. The book is user friendly and will serve as an excellent resource for a wide range of stakeholders."

- Attorney Lindsay Grant, LLB (HONS), LEC, LLM
Founder & Managing Partner of the Grant, Powell & Co. Law Firm
St Kitts & Nevis

• 84 Pages
• Full-Color
• 8.5" x 11" Format
• Obtaining and Renewing Your Passport
• Advantages of a Second Passport
• Naturalization vs. Economic Citizenship
• About Belize
• About the Commonwealth of Dominica
• About the Dominican Republic
• About St Kitts and Nevis
• Activities, Climate, Culture and Economy
• Geography, History and Interesting Facts
• Constitution, Citizenship Acts and Articles
• Documentation and Language Requirements
• Procedural Steps
• Household Goods and Insurance Waivers
• Firearms and Pets
• Real Estate and Taxes
• Visa-Free on Arrival and Visa on Arrival Countries
• Government Approved Projects and Charitable Donations
• Save Up to $500 in Legal Fees with Proof of Purchase of this Book!