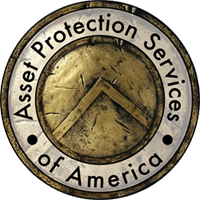 © 2004 - 2023 Asset Protection Services of America. All Rights Reserved.

Contact Us
"Cover Your Assets" (3rd Edition)
by Jay Butler and Dr. Robert Hagopian
"After personally writing over 100 books and articles relating to asset protection, wealth preservation and trusts over the last 25 years, I think I am in a unique position to critically judge when a book hits the mark in explaining in useful easy-to-understand terms, the very complexities that is asset protection and asset preservation. In this third edition of "Cover Your Assets", Jay and I have accomplished just that. In our book, we share with you the product of our collective research, knowledge and experience which we have gained over several decades of personally helping clients achieve their asset protection and wealth preservation goals. Together, we show you step-by-step how to live the 'corporate lifestyle'."
- Dr. Robert Hagopian, Msd
Founder and Director of Nevada Trustee Services Group, Inc.
Las Vegas, Nevada

• 210 Pages
• Full-Color
• 8.5" x 11" Format
• Resident Agent and Registered Office Requirements
• Business Address and Mail Forwarding Services
• Nominee Officers and Directors
• Bank Account Introductions and Business Check Disclosures
• About Nevada and Wyoming
• Activities, Climate, Culture and Economy
• Geography, History and Interesting Facts
• What is an Entity?
• What is Charging Order Protection?
• IRS Revenue Ruling #77-137
• Inside and Outside Lawsuits, Compartmentalization
• Piercing the Corporate Veil
• Conflict of Laws, Choice of Law and Venue
• Corporations
• Limited Liability Companies
• Limited Partnerships
• Comparing Business Structures
• Professional Business Strategies
• Tax Strategies
• 1120, 1120-S, 1040, 1065 and 1099 Tax Elections
• Federal and State Income Taxes
• Estate Taxes
• Employee Benefit and Retirement Plans
• California Tax Strategies
• What is a Trust?
• Business Preservation Trusts
• Personal Property Trusts
• Revocable Living Trusts
• Who Should Be a Beneficiary?
• Funding a Trust