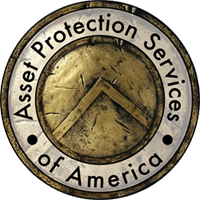 © 2004 - 2023 Asset Protection Services of America. All Rights Reserved.

Contact Us
"
Asset Protection Services of America
is a tremendous resource for small businesses. Jay Butler is knowledgeable and attentive. He set up a comprehensive structure for us that gives us room to grow while remaining protected. We are grateful to have him on our side."

~Jean and Darlene, Maryland
"Absolute pleasure to deal with. Very smooth process. Helpful all along the way. Amazing communication. Always kept in touch with updates on the process. Will recommend to anyone!"

"We have done business repeatedly with Asset Protection Services of America. They will always answer your phone call and walk you through the process so you understand it. We refer many of our colleagues to Asset Protection Services of America. We were highly impressed with the wealth of knowledge they possess in being able to answer all of our questions. They are also affordable. They make it easy to understand. We highly recommend using this company even over any attorney which will charge you triple and are less detailed."
~Raymond and Virginia, California
"My husband and I became asset protection consumers in 2004. We eventually worked with 3 different attorneys to protect our growing assets. This year those assets were threatened and it became critically important to have our asset protection plan reviewed by a professional. We asked Jay Butler to step in, but we were a little hesitant because we've always used attorneys and Jay isn't an attorney. We soon learned that the quality of the asset protection he provides is far superior to anything those attorneys had produced for us in the past. Thoroughness and perfection is what you want when you're striving to protect your assets and there is no one better than Jay Butler."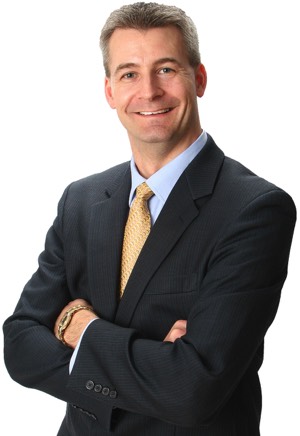 "
As someone who has set up numerous entities I highly recommend the experts at Asset Protection Services of America. Whether it is a new corporation, LLC, Series LLC, Trust or any number of entity structures, Jay Butler at Asset Protection Services of America knows what he is talking about. Before meeting Jay Butler I had set up entities in the past and way overpaid by many $1,000's using expensive law firms.


When I met Jay I found his expertise on entities and his recommendations for the best strategies for structuring my entities was some of the best assistance I ever received, and all for some of the most reasonable and lowest fees I have ever paid. I was more than impressed with Jay's promptness, professionalism, speed and found my corporate books more organized, thorough and professional than I realized was possible. I even had Jay help me bring other corporate books and records I had in poor condition up to date.

I now recommend Jay Butler to anyone who needs expert help setting up their entities.
"

~Chris Johnson, Canada
GrantFundingExpert.org
"I had many things I wanted to accomplish and Jay was right there from the beginning giving assistance and
steering me in the right direction as to what I really needed.

Jay, besides being very knowledgeable in his field, was patient and understanding as I worked through
the various documents and requirements needed for my Revocable Living Trust, Land Trust and LLC .

He is a serious guy about his business yet fun to work with. And, by the way, you will not find better
customer service anywhere. He is extremely thorough and always returns calls, etc.

I highly recommend Asset Protection Services of America for your various estate needs!"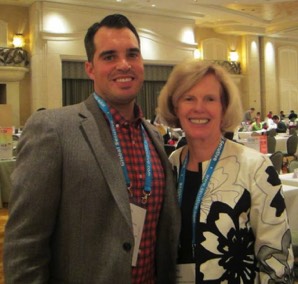 "
I am writing today to express how grateful I am to Jay Butler and I am recommending his company to all my friends to use his services. His prices are very affordable yet the client is treated like a million dollars. He is meticulous and always ahead of schedule. He is very detail oriented. His customer service is amazing.

One of the things that most impressed me with Jay's service was that he worked tirelessly and seemed to always be available by phone when I needed clarification. I am known to be a hard worker but I don't hold a candle to Jay Butler.
"

~Mary Makena, California
HomeStayMe.net
"
I recently received a letter from an appraisal district stating my deed was incorrectly drafted by another company. Needing help, I emailed the letter to Jay Butler and told him about my problem. He called me back right away and told me he would take care of it. He contacted the County Recorder's office for an explanation and the next day Jay e-mailed me the amended deed.


I appreciate having access to such an experienced staff who are just a phone call away. They are always there to answer my questions. Asset Protection Services of America has wonderful customer support and I would give Mr. Jay Butler my highest recommendation.
"

"Jay Butler with Asset Protection Services of America has been more than attentive to our needs. He has always been on time, or early. He is very diligent and conscientious. He gets it right the first time!"

~Daniel, Texas
Tri-V Development, Inc.
"Most people have medical, life, fire, and car insurance. You hope you never have to use these policies, but you have them anyway. They give you peace of mind and protect you if and when the worst does happen.

Every day, the window to protect your personal and financial freedom closes a bit more. Jay Butler of Asset Protection Services of America has provided me the ultimate insurance policy; I think of it as "freedom insurance": personal and financial well-being. Jay Butler has provided me the peace of mind which comes from knowing my assets are protected if the worst (being sued) does happen. Jay Butler has demonstrated he has the knowledge to unravel the very complicated program I previously had and set up a comprehensive asset protection system that complies with the current laws.

I am truly impressed with his tenacity and perseverance in following through on every detail. I had put all of my asset eggs in one basket and could have lost everything if that basket broke. I was under the assumption that I was protected, but I was "protected" right out of my freedom to move and/or liquidate assets. With Jay Butler's guidance and overseeing, I am back in control of my assets, which are protected by a system set up by Asset Protection Services of America. I highly recommend him for your consideration as an Asset Protection Manager. "

~ R. Ronald Corbett, Ph. D., Florida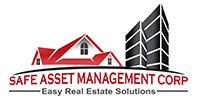 "I am a real estate investor and wholesaler with 39 years experience in finance and real estate. My experience in business over my many years has taught me the hard way to protect me and my family's assets. With the ever-changing laws and regulations, I would only use a specialist with the experience to give me the best in asset protection available. Given that my assets represent so much of my life's very hard work, it would be absolutely foolish if I did not spend a little money protecting them in our litigious society.

I contacted Jay Butler, following a podcast targeted at asset protection for property investors. I didn't take me long to recognize that Jay is a true expert in asset protection. After several in-depth discussions, I found that Jay's knowledge well surpassed any advice I had received from attorneys and other professionals in the past, so much so, that I appointed Jay as permanent my asset protection advisor. Jay has since re-organized my entire asset protection structure giving me a peace of mind that I did not have previously.

Asset Protection Services of America over-delivers on all of its promises and I am exceptionally pleased with all the work, the knowledge, and the support I have received and continue to have from Jay.

The wrong asset protection advice can cost you everything you own. So it just doesn't make sense to use anyone but an experienced asset protection specialist like ASPA to help you protect your assets.

I would highly recommend Jay to any business or professional person looking to implement strong asset protection of their business and family assets."
~John Corrick, Michigan
SafeAssetManagementCorp.com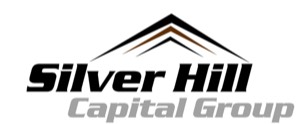 "Jay Butler is 1st class in everything he does. He traveled hours to speak with my local group sharing his knowledge and expertise in the asset protection arena. He set-up a new "C" Corporation and Revocable Living Trust for me. The service was A+ and he solved a problem I have had with a "Single-Member" Limited Liability Company that no one else was able to solve. I have worked with dozens of asset protection people. I put Jay at the TOP of the list and highly recommend Asset Protection Services of America!"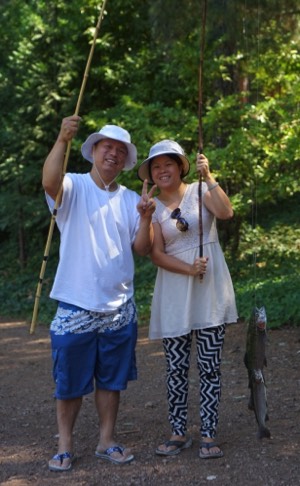 "
Jay Butler, he is the best of the best. I checked around a few places, a few known names in the field. Jay was recommended to me by a trusted friend. He took his time to go over everything with me, my work schedule was weird but he was willing to go the extra miles. Hooking up with me early in the morning and until very late in the evening midnight if needed. He really outdid himself 110% of service was what I got. A+ for the service, thank you Jay. Now for his prices, I got prices from other companies $15K and more. He got me everything I needed for a fraction of that. He also follows up with me every few weeks to see if I needed help. He is always there when I needed him and responds in a very quick manner, on the phone or by email.
👍👍
"


"I am an artist, not an accountant. I was having a hard time getting my business off the ground because of lack of knowledge around the start up of an LLC. Asset Protection Services of America and Mr. Butler made this process smooth and actually enjoyable. I would encourage you to take the leap of faith and let APSA help you get your company started. You will be surprised at how a little support goes a long way in motivating you to believe in yourself. With APSA, you can have your dream of owning your own business which is the greatest motivation of all."
~Corbin Runnels, Texas
LittleFrisco.com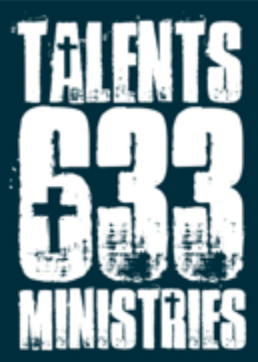 "I wanted to take a moment to thank Jay and Asset Protection Services International for all of the help they have provided to Talents 633 Ministries, NFP. Our board's search for an international base for our ministry led us to Belize and Jay assisted us in structuring the appropriate corporation to attain the land. Jay's courtesy, professionalism and outstanding customer service were evident throughout the entire process and his efforts saved our company approximately $15,000.00 in stamp tax through the proper structuring of our entities! I would highly recommend Jay and ASPI to any business owners or individuals who care about protecting their assets!"
~Todd M. Heckman, Illinois
Senior Pastor & President
"I have had the pleasure of working with Asset Protection Services International for the last 10 years. Jay has assisted us with with company formations in several jurisdictions, advised us regarding tax minimization strategies and helped with our administration and organization. I would highly recommend APSI to any business owner. Jay has impeccable character, is extremely knowledgeable, super attentive to detail, and provides amazing customer service."

"It is comforting to know you are always there for us and happy to help and chat if needed. Your enthusiasm and professional demeanor have always been recognized and appreciated. I would never have any reservations recommending people do business with you."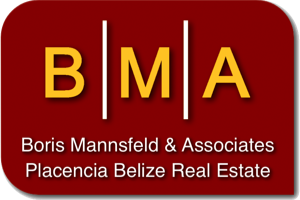 "Jay Butler and APSI have assisted our United States clients since 2014 with their purchase of real property in Belize by having them hold title in US-based companies. This strategy has proven to be a safe, simple and effective means for U.S. citizens to hold title to real property internationally."

~Boris Mannsfeld, Colorado
RealEstatePlacencia.com
"As a new customer starting his first company and needing all the support and advice I could get, I have to say that working with Jay Butler and APSI was not only an easy and smooth experience but a pleasant journey in which I received all the advice and assurance I needed to take my business forward. I would have no hesitation in recommending Asset Protection Services International to anyone."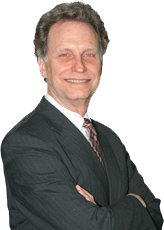 "As a professional real estate investor since 1969, I have been referring my customers to Asset Protection Service of America for years… I recommend APSA to all my new and seasoned real estate investors alike."

~Randy Hughes, Illinois
MrLandTrust.net