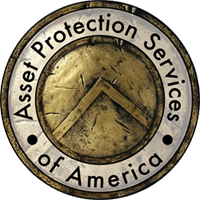 © 2004 - 2023 Asset Protection Services of America. All Rights Reserved.

Contact Us
Revocable Living Trust

The Revocable Living Trust of State Trustee Services, LLC is created with a proprietary software program utilized by specialized document preparers and over 4,000 attorneys in top law firms nationwide. We provided state-specific comprehensive revocable living trusts in 49 states, including the District of Columbia (ie. Washington D.C.), but services are not available for residents of the great state of Louisiana who remain under Napoleonic Code.

Our Revocable Living Trust is a powerful estate planning device for avoiding probate, among other Benefits, and there exists a wide-variety of estate planning Trusts for Couples from which our software can choose to best meet your needs.

The distribution of estate assets are directed by your Revocable Living Trust according to your last wishes and desires without the need for your beneficiaries to succumb to lengthy emotional court proceedings and expensive attorney's fees. Revocable Living Trusts are effective during your lifetime whereas 'wills' and 'testamentary trusts' take effect upon your death and instantly send beneficiaries into probate court.

Visit our Frequently Asked Questions for more information about our Revocable Living Trusts. Whatever is properly placed into your Trust prior to your death prevents your family, friends and other beneficiaries from going through probate.


Start Here





Free Asset Protection Consultation
Please complete this form