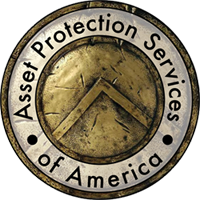 © 2004 - 2017 Asset Protection Services of America. All Rights Reserved.

Contact Us
Issue N° 05 - Series LLC

Is a 'Series' Limited Liability Company akin to putting all your eggs in one basket or can a Series LLC truly provide asset protection through the segregation of subsidiary assets and liabilities?

Originally designed to assist investment companies in the mutual fund industry avoid a multitude of SEC filings, Delaware introduced special interest legislation in 1996 to enable one company to act as an 'umbrella' for the activities of all their individual client funds . . .
Dodd Frank Act
What the 'Safe Act' Does to Liberty

'Liberty' is defined by Black's Law Dictionary as "Freedom from arbitrary or undue external restraint, especially by a government".
The 'Dodd-Frank Wall Street Reform and Consumer Protection Act' shall be enacted this month on January 10th, 2014. This piece of federal legislation contains onerous penalties for real estate investors who violate any of its onerous lending law provisions.

The 'Safe Act' as it is commonly referred to, affects the ability for individuals and investors to engage in seller financing activities. When congress failed to adequately address illegal activities within the banking system and federal reserve (which caused the real estate bubble and mortgage crisis of 2008), responses from the house and senate were to put the squeeze on the little guy by mandating people become 'licensed mortgage originators' to allegedly prevent any such additional fraud . . .
http://assetprotectionservices.com/
Land Trusts
Holding Beneficial Interest

Land Trusts, sometimes referred to as Florida or Illinois 'type' trusts because of their favorable state laws and years of case history, are designed to hold title to real property and real property assets including real estate options, contracts and mortgages.

Both residential and commercial real estate investors alike have made the mistake of listing themselves as the beneficial interest holder of a land trust. Should the property held in the land trust face an inside lawsuit, or should the individual listed as the beneficial interest holder of the land trust face an outside lawsuit, all the assets of both the land trust and the individual are at risk to seizure by a judgement creditor.

Although land trusts provide an excellent veil of anonymity, it is still a form of an intervivos trust. Intervivos means . . .
http://assetprotectionservices.com/
Why You Need a
Living Trust

Nobody wants to think about dying, or what happens to those whom you love when they are left behind. But at whatever age the sensations of being bullet-proof and immortal wear off, the weight of family responsibilities should have you taking action to ensure future generations are not unduly burdened by your death.

In order to best understand how a revocable living trust can benefit you, it is helpful to first understand how a trust operates. A trust is comprised of four distinct and separate parts including . . .
http://assetprotectionservices.com/
Incorporating
in Nevada

During the 18th century, corporations in America were formed by an act of congress for public projects and services, such as the building of damns or creation of manufacturing jobs. Charters were revoked for the violation of law or upon the life of the project.



Originally owners and managers of corporations were held liable for the mismanagement of all company affairs and criminal acts.

These companies could not own stock in . . .

http://assetprotectionservices.com/